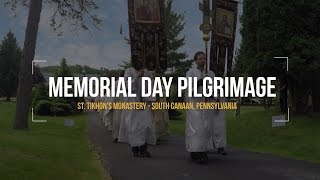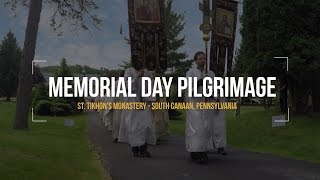 2 Weeks Left to Register!
Christ is Risen! Indeed He is Risen! Dear Readers, Today marks 50 days until our 2017 season opens, and there are only 2 weeks left to get your registration forms postmarked. Please be sure to visit our Camper Registration & Online Payment page today! MEMORIAL DAY PILGRIMAGE We hope to see many of you at the Monastery in just a few short weeks for their annual Memorial Day Pilgrimage, to be held May 26-29. Check out this beautiful video featuring Archimandrite Sergius, Abbot
2017 Camp Theme Is Announced!
Dear Readers, Christ is Risen! Indeed He is Risen! We hope you had a beautiful Pascha celebration with your family and friends last month. We are excited to announce that the 2017 Camp Theme has been chosen! This season, we will be focusing on Feast Days of the Theotokos during our week at St. Tikhon's. We will spend time talking about the Virgin Mary and the very special days on which the Church recognizes her, including the Nativity of the Theotokos, the Presentation of the